Wheel Chair accessible porta potty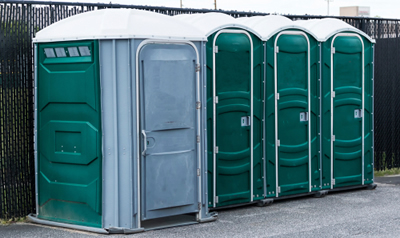 Most households and halls do not have washrooms that can serve multitudes. Therefore, portable potties exist to remedy this shortcoming. A porta potty is a potable toilet unit that can be rented, used at an event, and returned. There are several types of porta potties. You will definitely land one depending on the number of people you are hosting and your guests' diversity. In this piece, we will look at one unique type of portable potty- the wheelchair accessible unit.
This unit, also known as handicap porta-potty, is a spacious portable toilet that serves people with disabilities. It, therefore, has distinct features that are suitable for people in wheelchairs. You must have spotted one in an event.
Why should you have a handicap porta potty in your event?
The law requires that disabled people should be treated equally. Therefore, organizations, event organizers, and buildings should ensure that they acquire or build resources that aim at inclusivity. This is a directive set by the Americans with Disabilities Act, which establishes equal treatment of those with disabilities. Therefore, you must always include several handicap porta potties in your event.
What to consider
These units are quite unique compared to other porta potties. Therefore, there are several things that you will need to consider. Here are some:
i) Size
Size matters. Remember, someone who is physically impaired relies on his or her wheelchair to move from one place to the other. Therefore, the portable potty should be large enough to create room for both the person and the wheelchair. Fortunately, most of these porta potties are large. They most have a depth of 85 inches and a width of 65 inches, which is pretty sizeable. However, always make sure that you confirm this before getting one for your event.
ii) Accessibility
Accessibility is everything to someone in a wheelchair. Moving around in a wheelchair is already challenging enough, and therefore, the least you can do is ensure that such people can easily access the units. Therefore, make sure that your choice has a flat entrance, which will facilitate smooth entry and exit.
Also, there shouldn't be many obstacles that can stand in the way of the wheelchair. If you settle on the right size, movement and accessibility will not be such a big issue. A flat entrance is better than a ramp since it provides both ease of leaving and entering.
iii) Safety
People on wheelchairs cannot support a select region of their bodies using their hands. They may not also be able to achieve balance quickly. You must ensure that these units are safe for such parties. Therefore, ensure that the unit you settle on has a lower toilet seat, safety handrails, and anti-slip materials.
Chicago
The city of Chicago is one of the most populated cities in the United States, owing to its amazing features. It is located on Lake Michigan's shores, which should tell you a thing or two about this prestigious city. If you are in Chicago and its environs, you can contact us for Porta Potty and related services.